Thank you Amy Dunkin for bringing these Energy Bites for post yoga Community sharing. Thank you Beth Klein, Founder of Whole Nutrition, for creating this recipe.
Want to keep the shopping simple – all of these ingredients are available at Trader Joes!
A couple of extra notes for additional health –
Try roasting the coconut in your oven, 300°F for 10 minutes, or use raw coconut.
If roasting the coconut at home, then roast the oatmeal at the same time.
Check the list of ingredients of your nut butter of choice to avoid added sugar, salt and oil.
Flax seeds in the shell have a long shelf life. Ground flax seeds are volatile and start to loose nutrients and become rancid rapidly once exposed to light and oxygen. For this reason I am a fan of grinding flax seeds right when you need them, using a clean coffee grinder.
For the chocolate chips – the darker the better. I love the size and flavor of these 69% chocolate chips (see image below).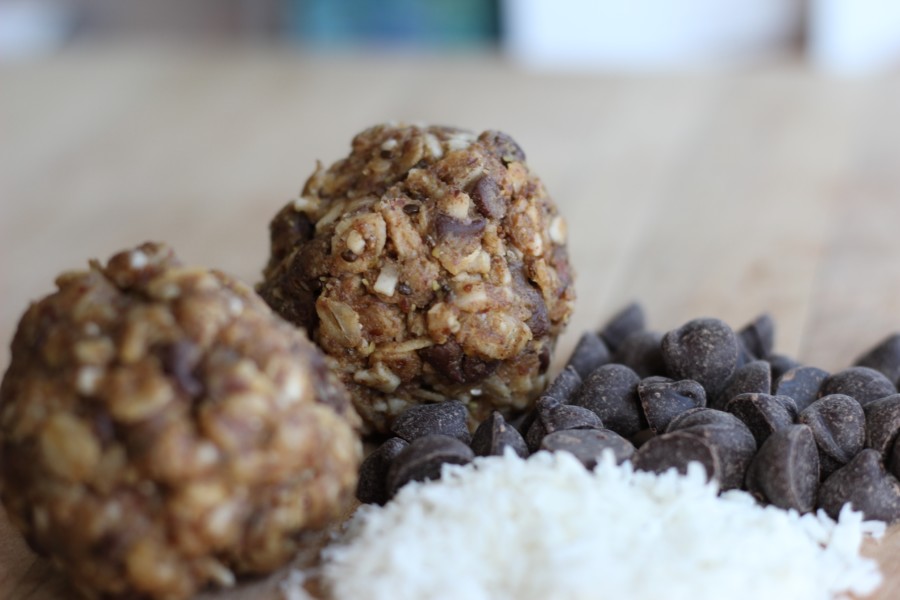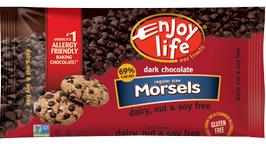 1 cup old-fashioned rolled oats
2/3 cup unsweetened roasted coconut flakes
1/2 cup peanut, almond or cashew butter
1/2 cup ground flax seeds
1/2 cup semisweet or dark chocolate chips
1/3 cup honey or maple syrup
1 tbsp chia seed
1 tsp vanilla extract
Stir all ingredients together in a medium bowl until thoroughly mixed. (Feel free to dive in with your clean hands!)
Cover and chill in the refrigerator for half an hour.
Once chilled, roll into balls of whatever size you would like. Store bites in an airtight container in the refrigerator for up to 1 week.
Makes about 20-25, 1″ diameter balls.