Yoga Retreat On A Secluded Island In Northern Ontario, Canada
August 15th– 20th, 2017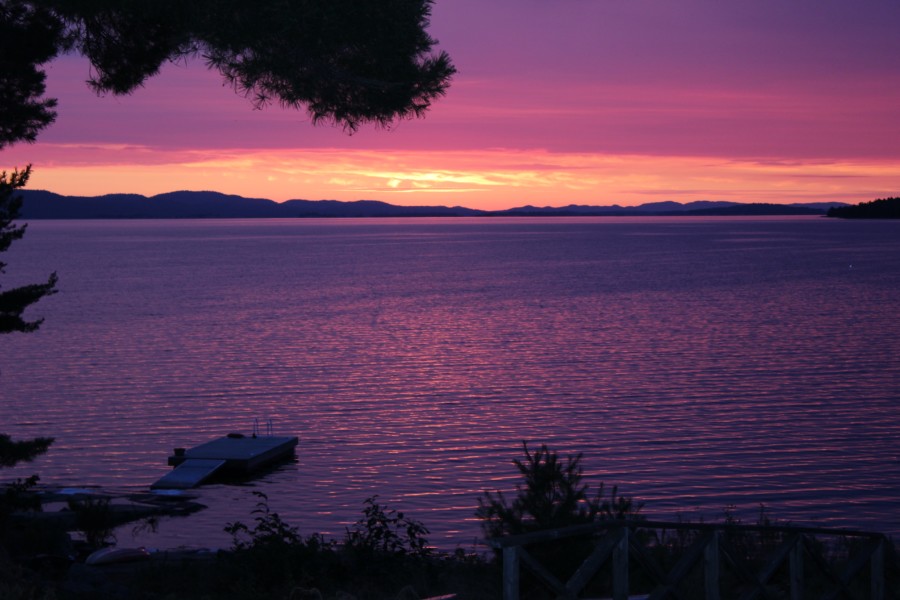 Yoga Practice Twice Each Day (Ashaya & Yin Yoga)

Guided Meditation & Meditation Teachings

Daily Yoga Sutra Study

Native Artist – Healing Circle & Craft – Craig from Sucker Creek Reserve

Vegetarian & Vegan Food Cooked on a Wood Stove – Food from The Island Jar, Little Current

Shiatsu Massage & Astrology Chart Reading – Western & Vedic – Additional Cost – Luiza Ormonde

Rustic Elegance and Simplicity – No Electricity, No Running Water
The Physical Location
In the open waters of the North Channel, this 29 acre island is a 7 mile boat ride from Little Current. It will be your home for 6 days. The magical location is a mix of the spectacular scenery of the North Shore, deep open water, dramatic skies and ancient Canadian Shield rocks. Miles away from others, except for passing boat traffic, adds to the experience. Without running water or electricity you will rough it without a shower, and listen to Nature's clock telling you that it is time for bed.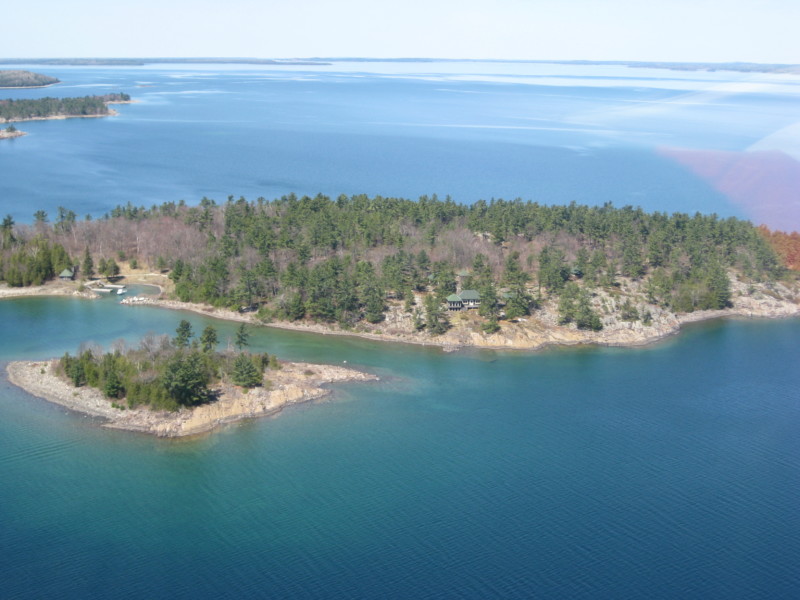 The simple grandness of the cabins will keep you on the the comfortable side of roughing it. It is in Nature that you have an opportunity to connect with your nature.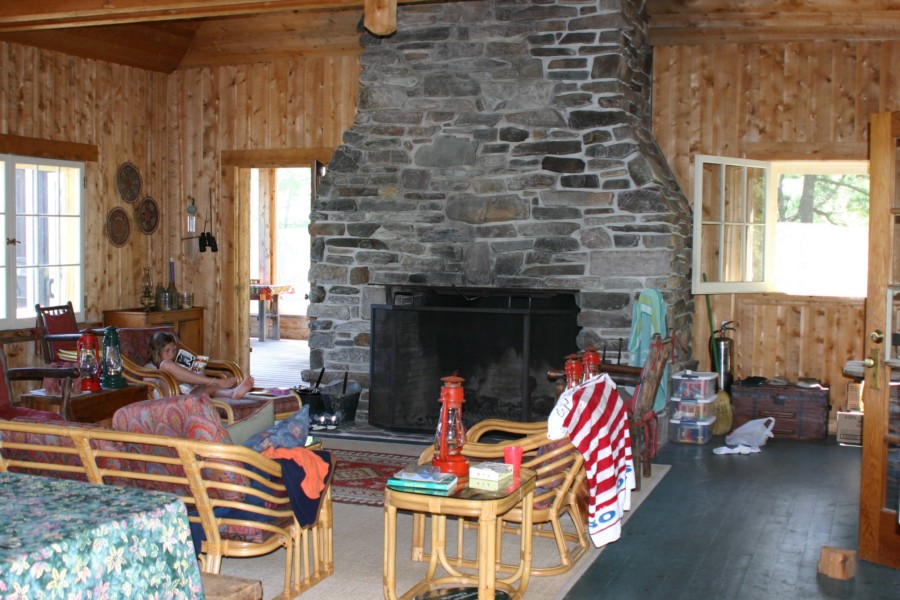 There is a large bunkhouse with bunk beds, one private cabin and one tent platform.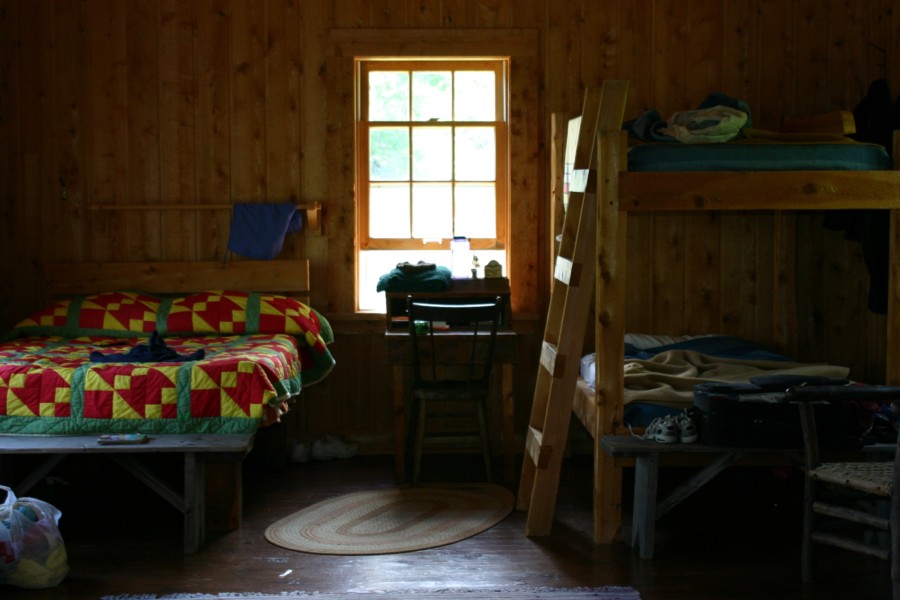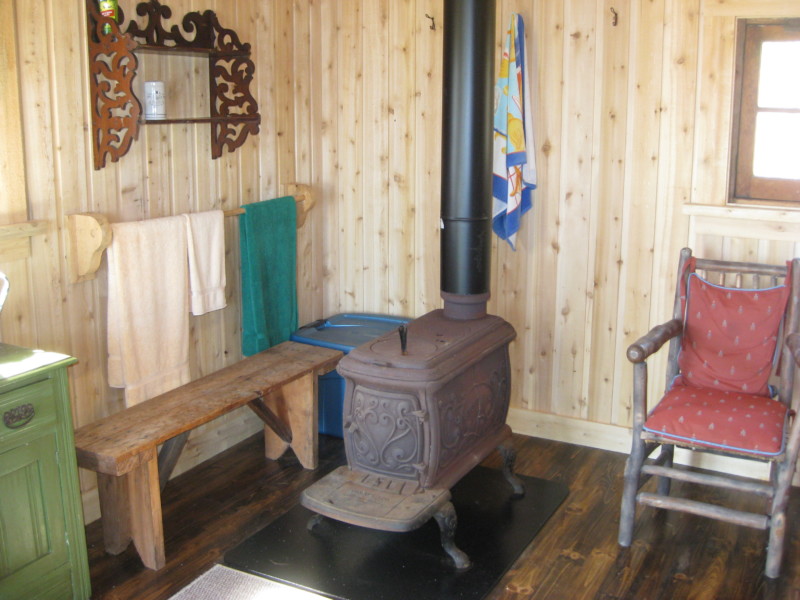 Along with the Yoga classes and teachings, you will have time to roam around the island, explore on boats (2 SUP boards (stand up paddleboards), 6 canoes, 3 kayaks), swim in the golden lake or rest on water beaten rocks.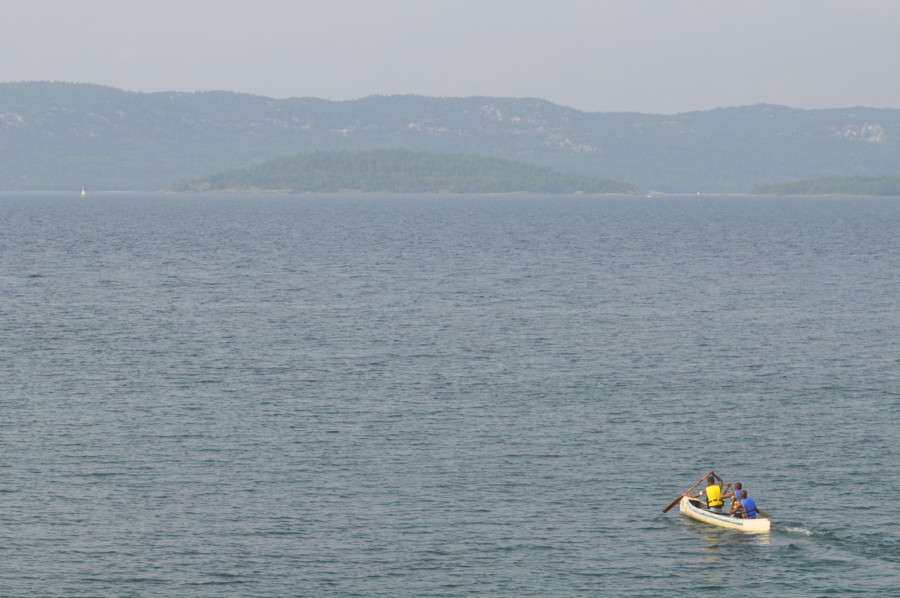 Yoga & Daily Schedule
Morning Dip – optional
7am – Morning Meditation
730am – Morning Yoga – Ashaya with Rebecca
9am – Breakfast – In Silence
10am – Teachings – Yoga Sutra Study, Meditation, Meditation Diet, Guided Journaling, Native Tradition
1pm – Lunch
Free Time
430pm – Late Afternoon Yoga – Yin Yoga with Santoshi
630pm – Dinner
830pm – Sunset Meditation
Community Time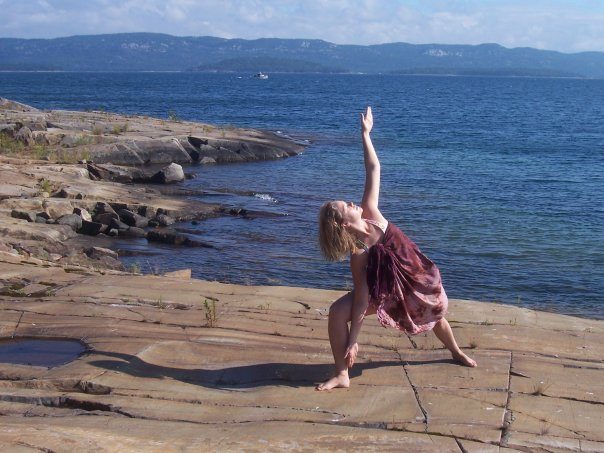 The Food
Food is a foundational part of who we are physically, mentally, emotionally and spiritually. This retreat is an opportunity to feel what it is like to eat food that is primarily plant based, prepared in a loving setting with an abundance of local ingredients.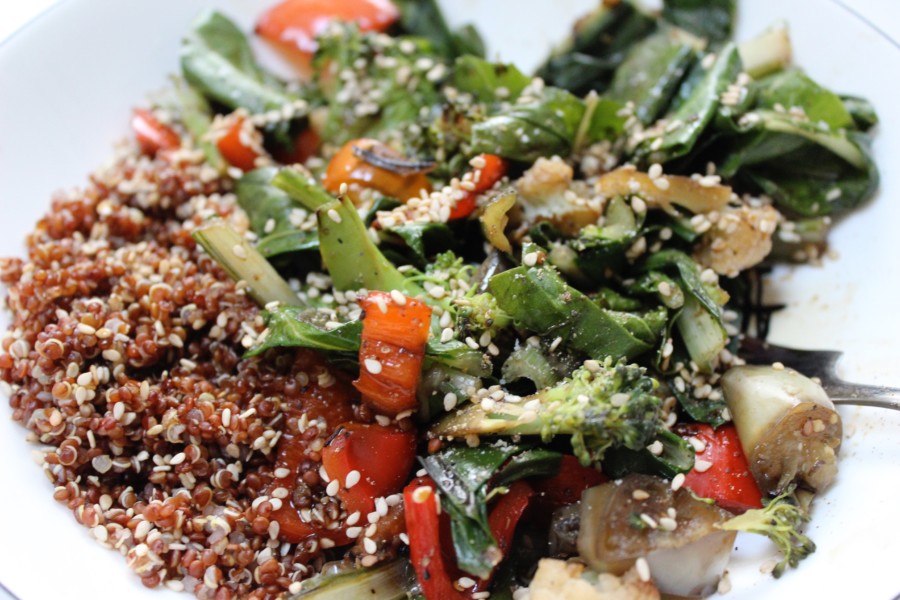 The menu for each meal is the careful creation of Santoshi who is a Holistic Nutritionist and a trained cook. The simple flavours of Nature will be the central theme for each meal.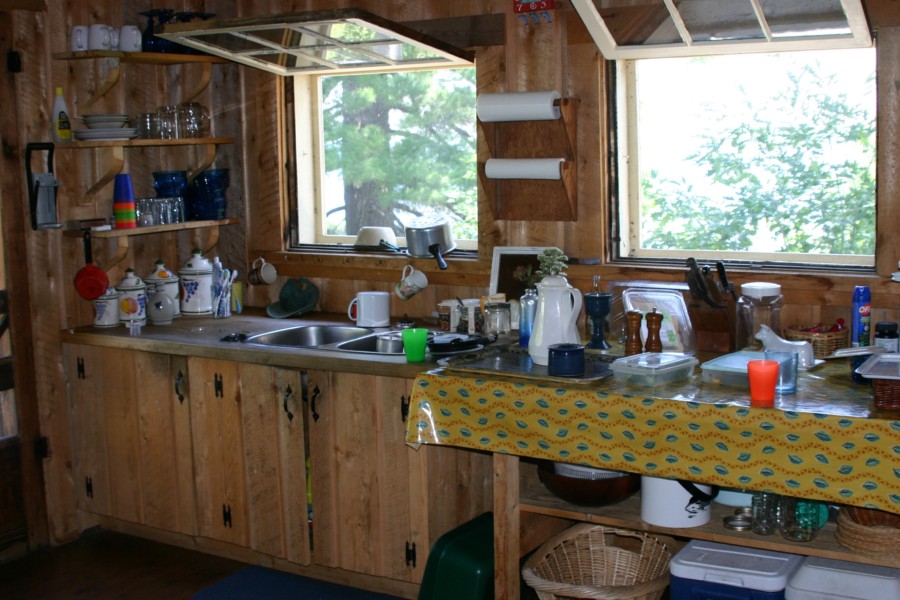 You can spend time in the cookhouse, helping to prepare a meal. This is an opportunity to dip deeper into food preparation and the rustic experience of cooking on a woodstove.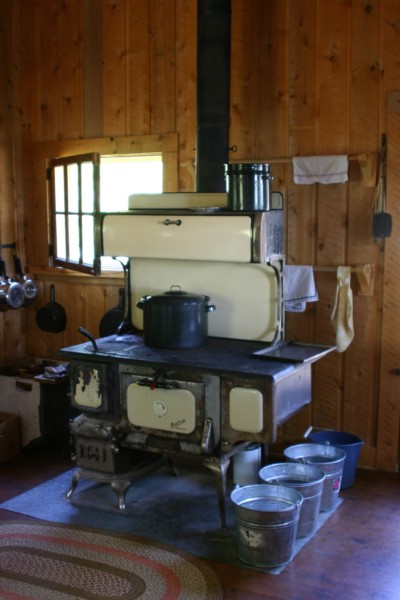 Coming together for meals around a grand table is part of the digestive, emotional and spiritual experience of the foods.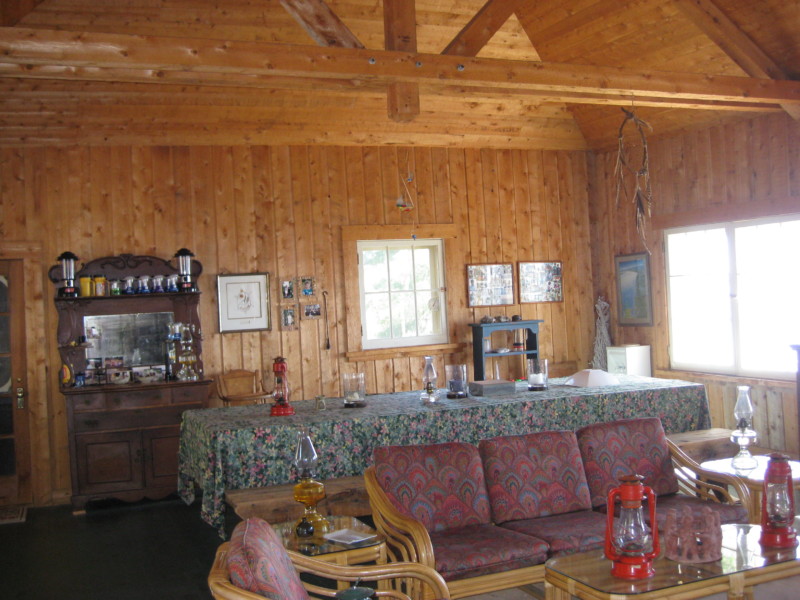 The Teachers / Facilitators
Santoshi (Sydney) MacInnis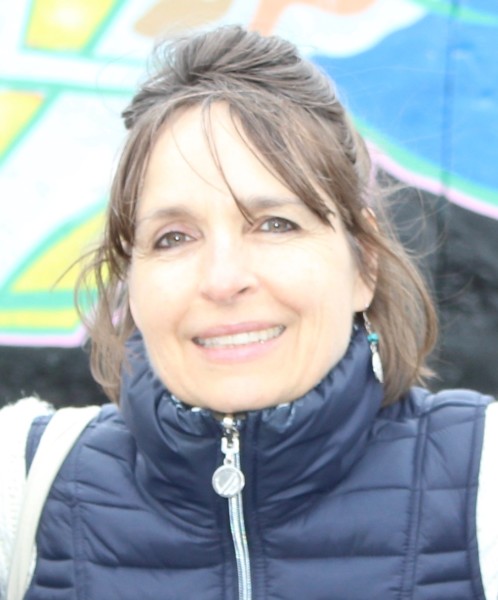 Santoshi has been teaching yoga for 10 years and meditation for 4 years. She has 200 hour YTT from Integral Yoga NYC, and 200 hours in Yin Yoga. She also trained to teach the Yoga Sutras. Before practicing yoga Santoshi was drawn to meditation and Ayurveda. Meditation has been the thread for transformation in her life. Food is a long standing passion.  Santoshi merges trainings in both Cordon Bleu and Holistic Nutrition – a unique and unusual combination. She is passionate about the environment, and founded mothering Mother, a cotton bag business. Santoshi is the mother of 4 boys, well young men, and is thrilled to now have the time and energy to share this retreat on this special island.   
Rebecca Bolden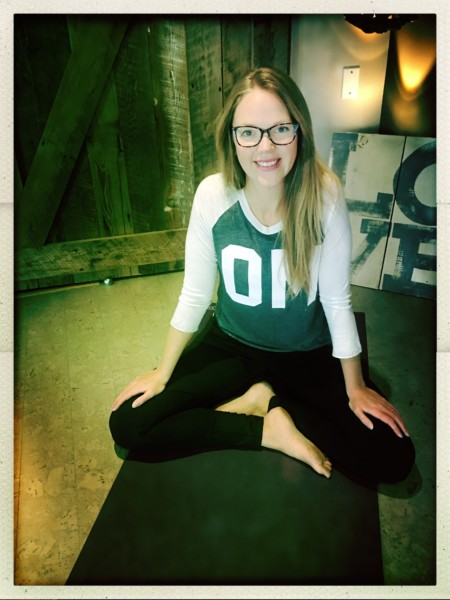 Rebecca has a BFA in dance from York University in Toronto, a 200 hour YTT in Moksha Yoga and a 200 hour YTT in Ashaya Yoga. She has been teaching for 10 years, sharing a passion for the layers of benefits that yoga has to offer, physically, mentally and spiritually. In her own life, Rebecca draws upon yoga to help balance a joyful, busy schedule of teaching prenatal yoga, Mom and Baby Yoga, kid's yoga and contemporary dance as well as being Mum to her 2 young children, alongside her husband, Jamie. Rebecca is beyond thrilled to be back at Schreiber where she spent many a summer falling in love with nature. 
Testimonials From Retreat of Aug 2005
My experience at this yoga retreat on Schreiber Island was so beautiful! Morning yoga followed my early bathing in the silky waters of the North Channel, followed, in silence and contemplation by a hot breakfast of oatmeal with fresh peaches stirred into it!  – Lorna B
Over the many years as a yoga teacher I have participated in quite a few retreats both in Canada and Spain. Sydney's beautiful and magical location stands apart with few others. I also still remember after all these years, the delicious vegan food prepared with love, and how we truly Lived yoga together for a few days. My experience there was truly special. – Renata P, Yoga Instructor at Retreat
The retreat offered more than I had known could have happened. Upon arriving at Schreiber I was quickly transformed into another era. The short boat ride to get there was beautiful, the cottages are rustic with a warmth and nostalgia that was very welcoming. The main cabin felt like walking into history books. No electricity, grand fire place, gas burning lights. Even the kitchen was from days gone by. Sydney made all the food from a wood burning fire place, she chopped every single piece of vegetable by hand and all was delicious.
We were met with an indigenous artist/healer  from the area. At that time we formed a circle, performed a smudging ceremony and discussed many relative topics. The smudging ceremony was moving to most as tears of laughter, joy and release were felt by all.
We crafted a medicine bag in the traditional way out of a deerskin. The time around the large dining table created a feeling of going back in time as women worked together to make something useful using our creativity while discussing the world around them.
Upon reflection of the retreat I learned more about food and it's role on our body and mind, about feeding our soul with kindness and empathy, how using our hands to create gives a sense of purpose, and how being part of a community fulfills our sense of being. – Debbie M
This was truly a unique retreat in a spectacular setting.  I learned so much about healthy eating and living through Sydney's incredible knowledge and cooking skills.  Sunrise yoga in the screened porch was an amazing way to start the day.  The native craft and healing circle were a special treat.  And the location was simply magical — stunning rocks, clear waters and tremendous history — all the more enhanced by beautiful rustic cottages and cabins with no electricity or running water.  I don't think I've ever felt more connected with the earth. – Gale W
Fees & Terms
$1100 USD
$1400 Cdn
Price Includes:
Boat ride to and from the island
Yoga and Meditation Classes 5 nights accommodation in a bunkhouse (more for private cabin)
Native Art experience and craft
All meals and snacks
Use of all boats
Not Included:
Transportation to Manitoulin Island, Canada
Shiatsu Massage & Astrology
A deposit of $400 will secure your place; there is limited space; an early deposit is recommended.
The balance is due on or before May 15th, 2017.
There will be no alcohol during the retreat.
3 places remaining.
For more information and to reserve your place, please contact:
Santoshi (Sydney) MacInnis
Sydney@motheringMother.com  Tel: 914.772.7915
Rebecca Bolden  
Rebeccabolden@gmail.com  Tel: 705.826.3112