Another Monday has arrived and I am plagued with the anticipatory dread of planning a grocery shop.  Faced with the ever present questions and demands…
Which snacks to buy to keep my kids happy while also trying to maintain some semblance of making healthier and responsible choices?
What to put in kids lunches that they will actually eat without causing them irreparable social harm by using wax paper instead of plastic bags?
What to prepare for dinner that is not a recipe trying to mimic the taste and consistency of a meat dish?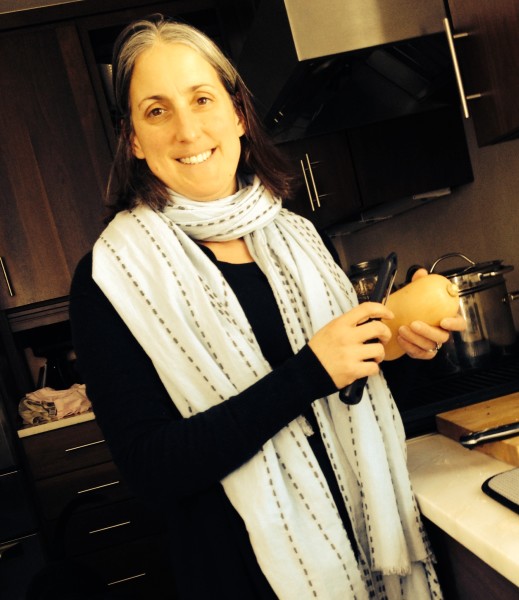 All of these considerations in addition to trying to avoid packaging and plastic, plus minimizing the amount of time it will take to prepare, cook and serve these meals so that I do not spend 5 hours preparing a new dish only to have my family look disappointingly at the offering and say "I wish it was (insert favorite meat dish here)."
Sooo, in an attempt to normalize my new food choices and to utilize the groceries that I have in the house on a very average night with both girls preparing for sports practices, I endeavored to make a simple weeknight meal from what I already had in the pantry and fridge.
I peeled and cut a butternut squash and prepared some cremini mushrooms, tossed them both in olive oil and sea salt and roasted them. I washed some arugula and defrosted a jar of kidney beans. I also grabbed some leftover quinoa out of fridge. I chopped and minced a shallot and garlic and got it going with some more oil in large sauté pan. I added the quinoa, and kidney beans and warmed it through. Then I chopped the arugula and added it in at last minute, covered it and let it wilt a little.
I took the roasted veg out of the oven and took some bowls out of cabinet and filled them with a generous heaping of the "quinoa pilaf " and an equally generous spoonful of each veg. Then I offered a sauce of tahini, light soy sauce, and lemon juice to go over top. I was very pleased with this dish.  It was healthful and hearty and had all the colors of a rainbow. I called the kids to come and eat before their practice. They came to the table and their faces fell. Clearly disappointed and dissatisfied they grumbled and grimaced and reminded me that elsewhere in town their friends were enjoying sausage and steak.
It was not the desired effect I was going for when I prepared the meal, but it is the reality. It takes time to change our patterns and behaviors. It is not always easy or welcome. This choice to eat holistically and healthfully has lost its novelty. But it is our new normal.