Judy Stinson, a friend in Toronto, shared this recipe with me a bit ago. The original recipe did not have fruit, and since we are in the season of beautiful local fruit, a few changes have been made.
Choose any fruits, fresh or frozen. I have used a ripe banana along with frozen fruit, and a mix of frozen and fresh.
The black chia seeds add a speckled effect to the puddings.
Enjoy the pudding for a meal, or between meals.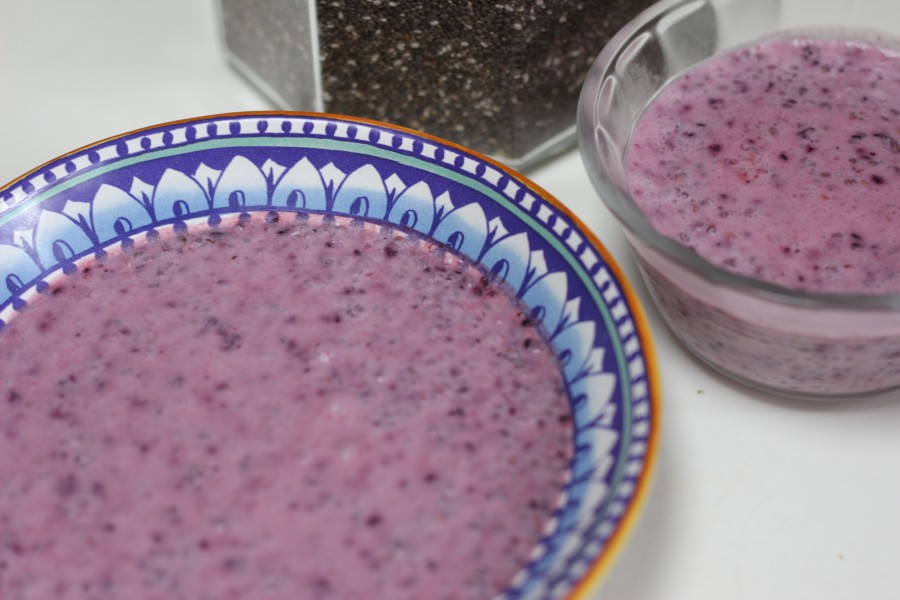 1 can full fat coconut milk
1/2 cup water
2 Tablespoons maple syrup
1/2 teaspoon vanilla
1 cup frozen fruit
1 cup fresh fruit
1/2 cup chia seeds
Put the coconut milk, water, maple syrup, vanilla and berries into a blender. Blend until fruit is broken down. Stir in the chia seeds with a spatula.
Pour into serving dishes, stirring all the while, and refrigerate for several hours before digging in, if you can wait that long!
Makes 6 servings.