After all of the Applesauce Canning excitement, I received a recipe from a friend for Applesauce Cake. I could not resist changing it around to "mothering Mother" it!
This cake is delicious! The spices give it lots of flavor, which goes nicely with the moistness of the applesauce and raisins. It passed the ultimate litmus test – a teenager! Sucanat sugar, whole wheat pastry flour, and no eggs, make this a cake that is easy to create and easy to serve at any time of the day!
With the colder weather here, there is nothing cozier than a piece of moist, flavorful cake with a cup of tea and a warm blazing fire!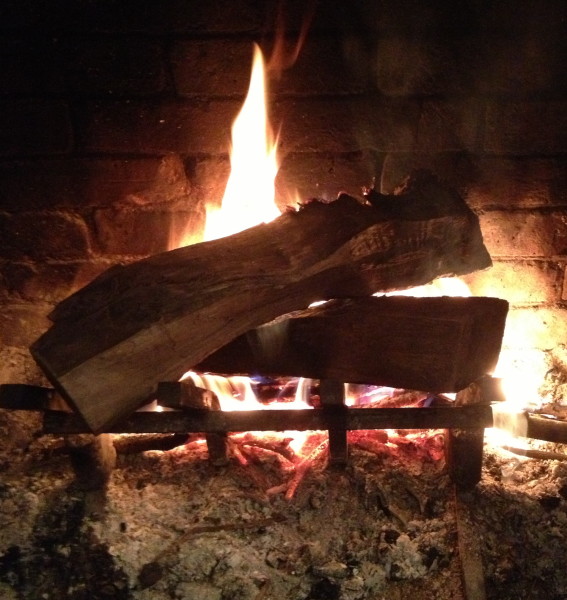 Applesauce Cake
1/2 cup butter, softened (if using ghee butter, add 2 T extra)
1 cup sucanat sugar
2 cups whole wheat soft (pastry) flour
2 t baking soda
1 t baking powder
1 1/2 t ground cinnamon
1/2 t ground nutmeg
1/2 t ground cloves
1/4 t salt
1 1/2 cups applesauce
1/2 cup raisins
1/2 cup chopped walnuts or pecans (optional)
Cream together the butter and sucanat until light and fluffy. In a separate bowl mix together all of the dry ingredients (flour, baking soda, baking powder, cinnamon, nutmeg, cloves, salt).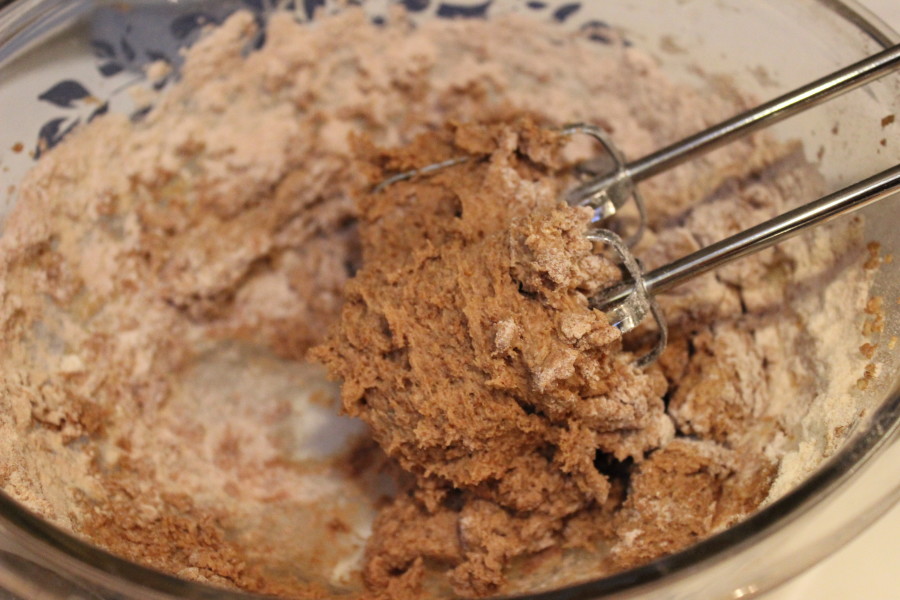 Add one third of the applesauce to the creamed butter and sugar. Mix together with the hand mixer on low, or by hand. Then add half of the flour mixture. Mix in completely. Then repeat with one third of the applesauce followed by the remainder of the flour. Now add the last third of the applesauce with the raisins and the walnuts.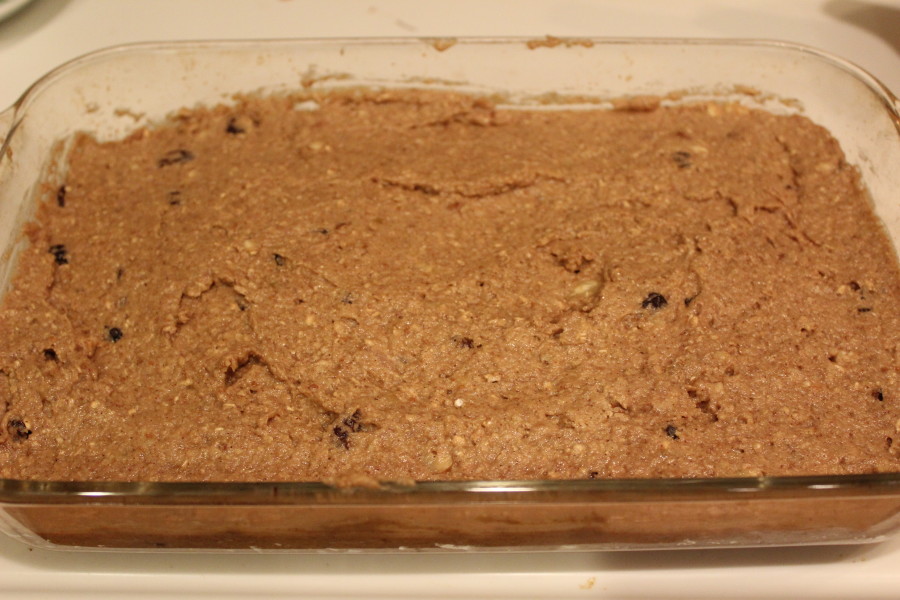 Spread evenly in a lightly buttered pyrex dish, either 8″ x 8″ or a similar sized rectangular dish (the one featured measures 7″ x 11″ approximately). Bake at 325ºF oven for 35 minutes. Let the cake sit in the pyrex dish to cool.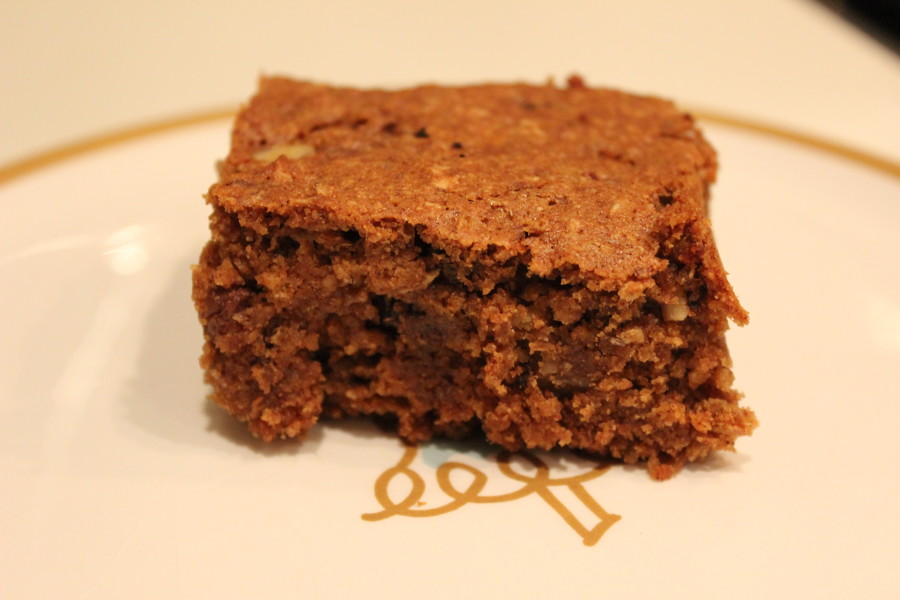 Super simple, super filling and super tasty!
Shanthi